Our Program
Jasmine Preschool is open from 7:00am to 6:00pm 50 weeks a year. Our Preschool program is delivered through three separate groups to ensure the most effective activities are delivered to engage young minds. These groups and typical age focus' are Caterpillars(0-2years), Butterflies (2-3years) and our Bees are for the years before school.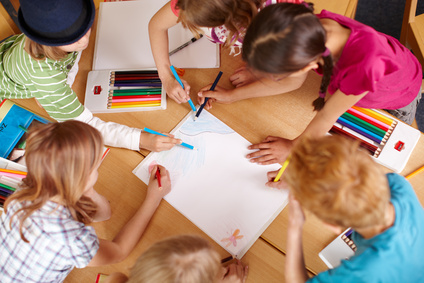 Each day, the learning and play experiences of the children are recorded and displayed in each room and your online portal, so you can see exactly what your child has been up to. Throughout the year we also document your child's learning into their own portfolio; a keep sake showing how they have grown throughout the year.
Most of our daily activities are developed in accordance with the Early Years Learning Framework (EYLF). The program has an emphasis on teaching and allowing children to learn through their own interests and play based experiences. At Jasmine the principles, practices and learning outcomes from the EYLF are embedded in our daily programs and routines. This essentially means that our program is based on what has been exciting the children's interest at home. Whether this is about tadpoles, going on holidays, new siblings, or going to the shops, you can expect that during the course of a year something that your child has experienced will form the basis of the activities the whole class does. Through these activities we teach children concepts of science, maths, socialisation and language skills.