Who We Are
Jasmine Preschool embodies the childhood of a rural past, where experiences are felt and the curiosities of our natural world provide the framework for learning and discovery. This is made real by our wonderful team who exemplify our ethos of "caring hearts, growing minds".
Operating for over 25 years, the heritage and special charm of this place is owed, in part, to the buildings themselves which date back to early last century. Playing an integral role within the early farming community of Freemans Reach its past guides us in the continuing planning and development of the preschool.
Samara Driscoll is the Centre Director and responsible for bringing the experiences of the preschool to life. She leads a dedicated team of educators who are committed to delivering a holistic, individualised approach so that for each child, every day is a fun day.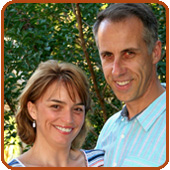 Jasmine is family owned, with Bonnie and Andrew Junor being entrusted with upholding the vision and philosophy of the preschool since mid 2012. With backgrounds in education and business, their focus is to support a strong sense of community within the preschool.
They also own another preschool located in Sydney's north which shares a common philosophy for traditional play based learning and care in a nurturing and homely environment.
We invite you to become part of the Jasmine community, and looking forward to meeting you soon.